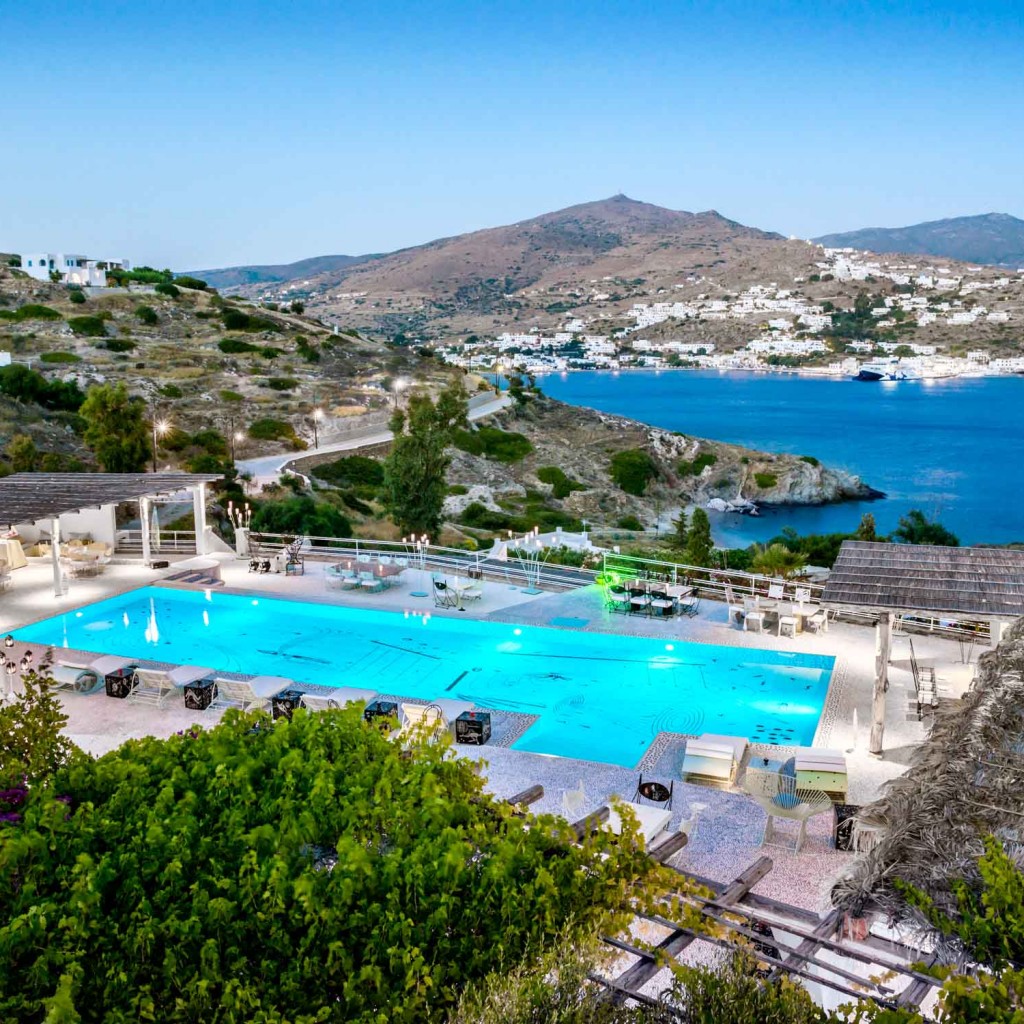 Agalia Luxury Suites
Agalia Luxury Suites (4 Keys) sits on the slopes of a hill looking across the picturesque port of Ios and only a 5 minute drive from the main town. The unique location in one of the most peaceful and serene spots of the island combines the view of the port and the Chora on the horizon, with their lights simmering at night, while overlooking the beautiful deep blue of Aegean sea with breathtaking sunrises. Agalia which means 'embrace' in Greek, offers friendly service, relaxing atmosphere, spacious luxury settings and many choices of remarkable activities for our customers to enjoy. These elements create the recipe for a relaxing and memorable stay in IOS.
An ideal place to enjoy a romantic dinner in your large balcony overlooking the Aegean. Relax by the bar, participate in our outdoor exercise programs like our yoga retreat seminar, either way Agalia Luxury Suites will ensure a memorable vacation based on your needs
CALILO
Calilo is our 5 star, all-suites, beach resort, stowed away in the East side of the island of Ios. It is brilliantly situated on the secluded sandy beach of Papas, thus, offering a haven of serenity and relaxation amid the dramatic natural surroundings. Our high-end facilities and services will ensure an unforgettable vacation.