Boutique Hotel in Ios, Cyclades
MEMBER OF THE SMALL LUXURY HOTELS OF THE WORLD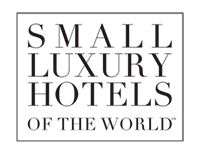 Agalia Luxury Hotel in Tzamaria, near Chora is one of the finest eco resort boutique hotels to stay in for your holidays. All 16 suites lift up your emotions and bring the greek hospitality into your heart.
Featuring 16 lavishly designed suites, 3 with dazzling private pools, 3 more with private pools & jacuzzis and 10 individual suites, Agalia Hotel offers the perfect place for an indulging private escape. Deluxe junior and senior suites, with private pools and sea views, will make your accommodation unforgettable.
The luxurious restaurant 'The Taste of Joy', brings Greek and ethnic cuisine, made by master chef's, on to your plate. You are welcome to sample our cuisine in a sea view paradise.
Visit Hotel's Website here: Agalia Website and Reserve online for a memorable vacation!
All visitors are welcome to enjoy a drink at the spectacular 180m2 swimming pool and feel the freshness of Ios nature.
Awarded with 4 keys for the excellent facilities and services provided, this stylish boutique hotel is rightfully regarded as one of the most favorable luxury hotels for relaxing holidays on this beautiful island in the Cyclades.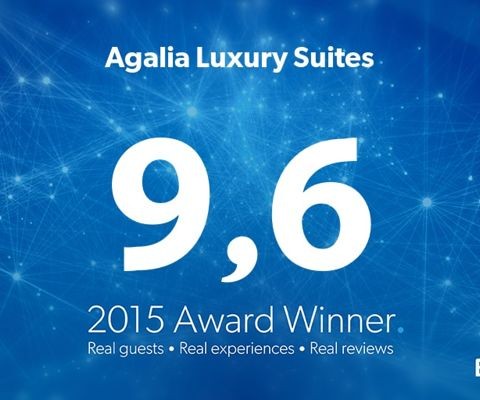 "Perfect vaccations for those who need quiet and luxury recovery."
"Gorgeous villa, lovely staff"
"Fantastic staff, perfect location, great facilities"
We had a perfect stay in Agalia Luxury Suites. Agalia is a luxury boutique hotel with very unique design. You can see and feel the designer's touch in every detail, even the most small ones. We stayed in a room with sea view and swing bed and enjoyed it very much. Everything was perfectly clean.
Agalia Luxury suites are truly exceptional. Everything about this hotel is amazing, the pool, the rooms the staff and the unrivalled location high up overlooking the port of Ios.