Omirios Half Marathon Ios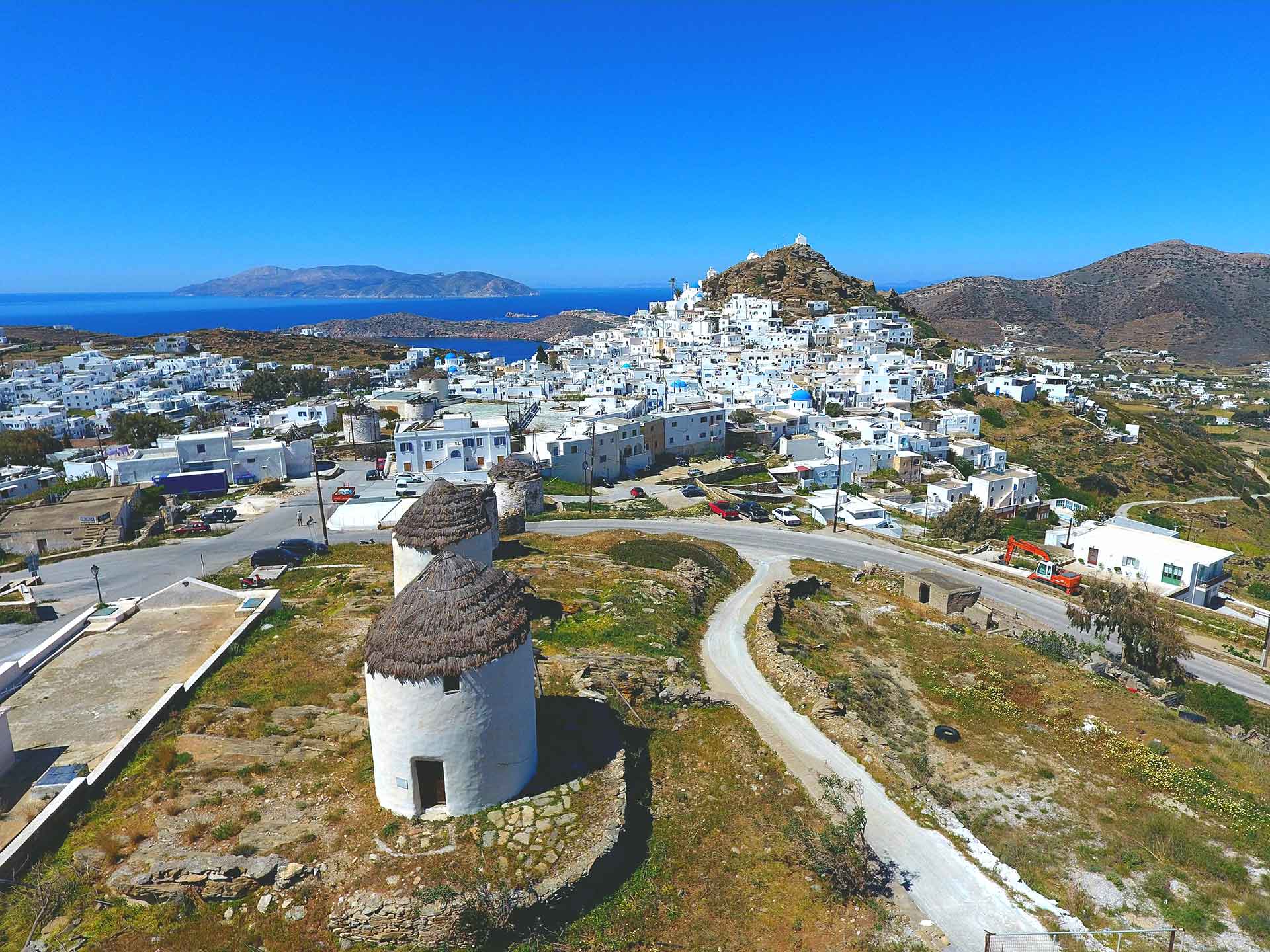 Welcome
"Omirios Half Marathon Ios" welcomes runners in a world famous island, offering a unique route along the mountainous landscape of Ios, with a breathtaking view of the Aegean Sea.
What
Half Marathon, 10km & 3km for young runners
Where
Ios, a beautiful island of Cyclades, in the middle of the Aegean Sea
When
Saturday, 8th of June 2019
Why
Because runners will have the opportunity to enjoy an island full of life and explore its uniqueness, before it gets too crowded
How
Contact us and we will make you an unbeatable offer to suit your needs and preferences:
We offer several options varying from short weekend breaks in Ios including your entry to the race, to a full vacation plan in Ios and the surrounding area!
Moreover, we can offer you training plans, actual training in the streets and routes of Ios and, of course, we will run with you!
Happy runs!
INFORMATION
Race Date
Saturday, 9th of June 2019, 17:00 pm
Races
Half Marathon Race, 10km Race, 3km Race for young runners
Entry Fee
Your participation in the race is paid and secured by RunninGreece.
The participation includes the following benefits:
– Electronic Timing
– Supply at the Supply Stations
– Commemorative Medal
– Technical t-shirt of the race
Deadline for Registrations
Registration is open until Friday, 1st of June 2018 or until a specific number of applications is reached.
Event Schedule
Saturday 
11:00 am -15:00 pm Package Collection from the City Hall of Ios
15:30 pm Athlete's Transportation to the Half Marathon & 10km Start lines
17:00 pm Half Marathon Start time
17:20 pm 10km Race Start time
17:30 pm 3km Race Start time
20:00 pm – 20:30 pm Award Ceremony
21:00 pm End time of the races
Routes
Start time of the Half Marathon Race 17:00 pm
Start line: Saint John's Monastery (at the southeast edge of Ios)
Finish line: Main square of Ios
Time limit: The time limit for each runner to complete the Half Marathon Race is set at 3 hours. All runners should finish by 20:00 pm.
Map of the Half Marathon Race
Start time of the 10km Race 17:20 pm
Start line: Golden Sun Hotel
Finish line: Main square of Ios
There is NO time limit for this race
Map of the 10km Race
Start time of the 3km Race 17:30 pm
Start line: Main square of Ios
Finish line: Main square of Ios
There is NO time limit for this race
The 3km Race is addressed to elementary and high school students, as well as to young runners.
Map of the 3km Race 
Health Coverage
In any case all runners participate solely at their own risk. The organizers have no responsibility for whatever happens to the runners related to health issues or is due to lack of preventive medical check. It is highly recommended that the participants undergo a thorough medical examination before entering the race. The organizers will not ask for medical certificates from any athlete (male and female), since they all participate at their own exclusive risk and responsibility (children are at the liability of their parents or guardians). We will also provide offers for special health checkup for all runners, and members of their families.
The Organising Committee is responsible to provide medical service to the runners by organising and operating medical stations and units at the start, the finish and throughout the course.
Electronic Timing
All participants will be timed by a timing company using an electronic timing system. For this reason, the runners must wear the timing chip they will receive from the registration center together with the participation number.
Attention: Your time will not be registered and will not be included in the results if you do not have the timing chip attached to your shoe and not pass over the timing mats.
Supply Stations 
For the Half Marathon race there will be 6 supply stations (5, 7.5, 10, 12.5, 15 & 17.5km) providing water and isotonic drinks..
Awards
Awards will be given to the first three athletes who will finish the race (men & women) of the general group.
All runners who will finish the race will be given a commemorative medal and t-shirt of the race.
Source: http://www.runningreece.com/events?task=view_event&event_id=28#welcome